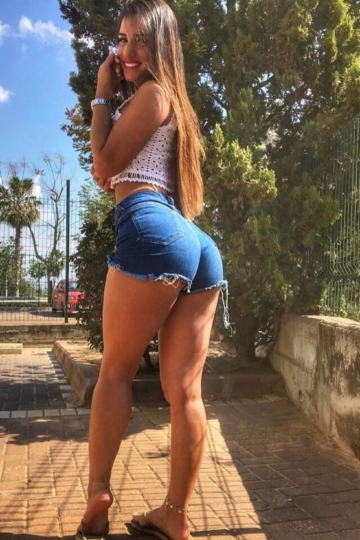 JOLANDA
So, without taboos or limits, you're going to have your wishes met. Book this Madrid escort right now because she is able to satisfy you in everything you ask. Perfection is the embodiment of this elite model from the Netherlands. Have your fantasies come true by booking her for the night. Jolanda is an exquisite woman capable of surrendering to you in a thousand different ways and offering her best escort services. The passion that she shows at every moment will surprise you. She's as intense and complacent as you dreamed of and more.
If you want to feel special all the time, then your goal is to make a phone call and ask our agency to send you this elite companion from Madrid. She's pure satisfaction, and she really knows what to do when the time is right. She is an adorable and lustful girl, capable of anything. Her clients have been leaving reviews all over the Internet, praising her top-notch escort services. Make the booking, and you will become one of the luckiest guys in Madrid. Create a special bond with her and let your imagination run wild with desire. Each moment will be unique and emotional.
Do not waste a single second thinking about something other than pure absolute satisfaction. Jolanda will be up to the task, we assure you, you just have to give her the opportunity. Take advantage of our great offers and book this escort for an outcall service. You'll be able to please each of your fantasies by her side. Call our escorting agency for the perfect deal. We're open for bookings every day of the week and 24 hours a day.